Why Exhibit?
… Because exhibiting is the ONLY real social media that exists!
It is often said that people buy from people. The exhibition hall is the only medium that enables sellers and buyers to come face-to-face with each other and decide whether both parties are right for each other. Our visitors will be looking for...
UK & International Property
Buy to Let
Student & Hotel Rooms
Holiday Homes
Passive / Armchair Investments
Loans: purchase, auction, refurb, etc..
Development Projects
Pension,Tax & Wealth Management advice
Landlord Services: tenant issues, furnishing etc..
Seminars
'Crowdfunded' investment options
If YOUR company supplies / services these visitor needs YOU really should give serious consideration to exhibiting with us this year.
Exhibition Stand Options
A variety of solutions - suitable to all needs and budgets - are available. Sizes range 4 sqm - 56 sqm. Pictured below are a selection of typical stands from recent shows.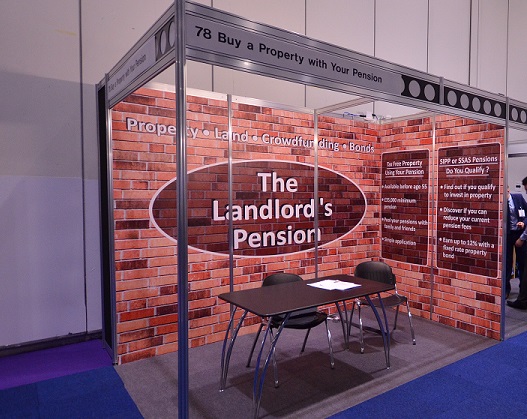 Example 1: 6sqm shell scheme stand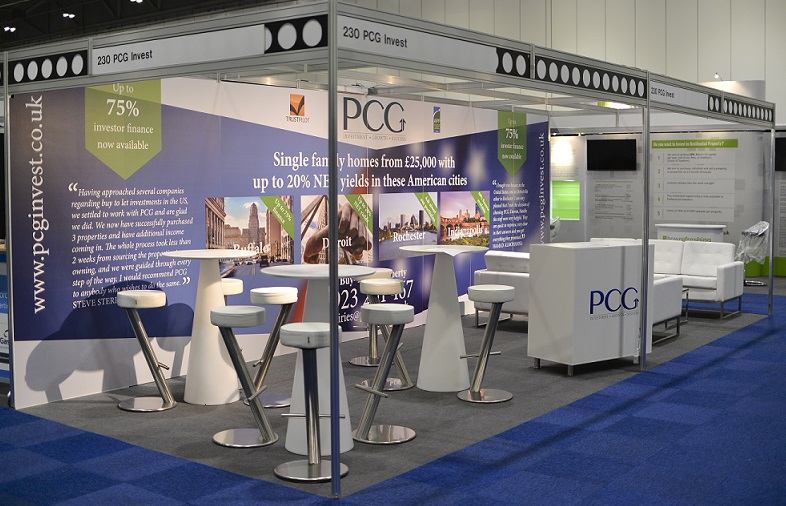 Example 2: 24sqm shell scheme stand
Example 3: 9sqm 'bespoke build' stand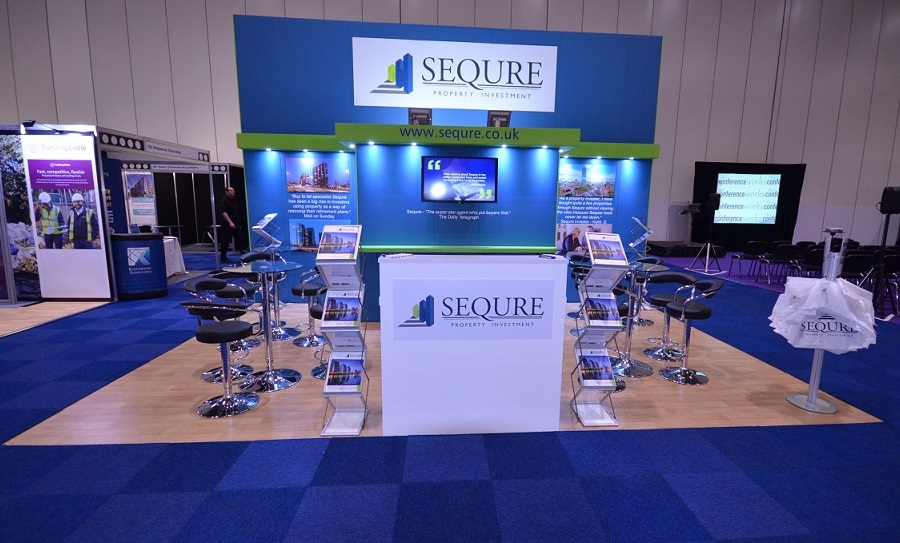 Example 4: 24sqm 'bespoke build' stand
Listen to what our exhibitors think...
Sequre Property Investment's CEO Graham Davidson discusses the appeal of property in the main 'Northern Powerhouse' locations to the show's London & South East-based investors.
Deborah McConway - Head of Legal at Clifton Homes (Ghana) highlights the large volume of international buy-to-let property buyers as being a key factor in their decision to take part.
There are at least 4 factors that have kept auction information & data specialist E I Group returning to this show for 20+ years. Founder, David Sandeman, explains the appeal.
Florida & Caribbean specialist Brookes & Co return to the show after several years. M.D. Philip Button comments on the increasing confidence shown by UK buyers of international property.
Exhibiting isn't only about the business you'll initiate at the event - simply being involved will act as a catalyst - as Manchester based Estate Agent Julie Twist discovered.
Show debutant The Castledene Group admit to not quite knowing what to expect from exhibiting. Managing Director, John Paul, gives his thoughts and recommendations.
For further video comments - from both exhibiting companies and visitors - visit our YouTube page, Click here