Lending and Finance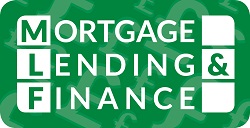 Experienced and novice investors will be able to discuss a range of Buy-to-Let purchase, remortgage, bridging and refurbishment loans from a selection of the UK's leading 'High Street' brands, specialist lenders and brokers.
Peer to Peer finance options - a hot topic at recent events – will also be represented via a selection of Crowdfunding specialists in the hall. With this burgeoning sector now FCA regulated its popularity is set to grow further.
The list includes ...

Together
When you've found the ideal property to renovate and sell or add to your portfolio, Together go the extra mile to provide fast and flexible short-term finance. All our decisions are made by people, not computers, and they have the experience and expertise to find the right solution, often making in principle decisions the same day. Able to finance many types of properties. Stand 120.
CrowdProperty
Many property developers and professionals in the UK are not getting the money they need to make profitable property projects happen. Most people are not getting as much interest as they would like from their investments. The answer is simple. Give people a potentially better return on their money by allowing them to directly lend it to property developers and professionals looking for funding. That's why CrowdProperty exists. Stand 208.

Handelsbanken
Handelsbanken was established in Sweden in 1871. We now have over 200 branches in the UK and each branch operates as a small business, enabling it to make decisions locally and to provide a service that is bespoke. The branch has the power to decide the structure and pricing of products, which directly benefits the customer through swift decision-making. In October 2017 Handelsbanken was rated number one for customer satisfaction for the 9th year running.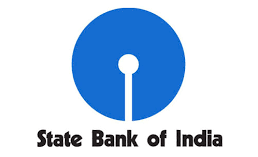 State Bank of India
• Purchase a new property or remortgage an existing buy to Let • Borrow up to 75% of the properties' value • Property Overdrafts available • Flexible case by case underwriting approach. Your application will be looked at by experienced underwriters on its own merits • Products available for individuals, SPVs, LLPs and Ltd Companies • Nil arrangement fees on some products.

Mortgages for Business
Mortgages for Business has earned a reputation for helping landlords get the finance they need to successfully grow their portfolios. Independent and whole of market, we specialise in sourcing funding solutions for residential, mixed-use and commercial property.
Meet our team at stand 310.

FundingSecure
FundingSecure is a P2P platform that offers loans to people needing money for a variety of different reasons. Their aim is to allow investors the opportunity to participate in the above average returns associated with alternative finance and sub-prime lending ( "sub-prime" as many of their clients can't get finance elsewhere ). Stand 335.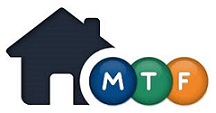 MT Finance
Stand 212. MT Finance offer transparent, affordable, bridging finance loans on a 'Non Status' basis - that means they don't require evidence of trading history, accounts, or proof of income.
Providing both 1st and 2nd charge loans, their underwriting process has been streamlined to bring cases to a close as quickly as possible and with minimum fuss - often in as little as 72 hours.

Vincent Burch Mort' Serv'
Vincent Burch Mortgage Advisors are a National Firm of Independent Insurance and Mortgage Advisers
Vincent Burch have a large team of friendly, enthusiastic mortgage advisers. Our dedicated team cover the whole country from our Norwich office, though we also have equally enthusiastic individuals based in London and the South East.
Kingswood Associates
Kingswood Associates is fully impartial and has specialised in sourcing and arranging Property Development Finance, Buy to Let mortgages and Commercial finance since 1997. They are not tied in with any specific lenders, meaning they are in the best position to offer genuinely impartial advice. Their role is to find the best deal possible for each client. Stand 82.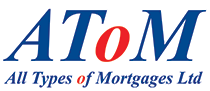 AToM
AToM (All Types of Mortgages Ltd) was established in 1991 and has since progressed to become one of the premier mortgage brokers, packagers and distributors in the market.
With three offices nationwide and a highly experienced team of specialist mortgage consultants, AToM has a vast amount of knowledge when it comes to dealing with all areas of the mortgage market. Stand 438.

Nova Financial
Nova Financial is an independent & privately owned Buy to Let property and financial advisory company. Being independent is very important to our clients and to us because it means we can objectively source the right investments from the market to specifically suit your needs. Stand 16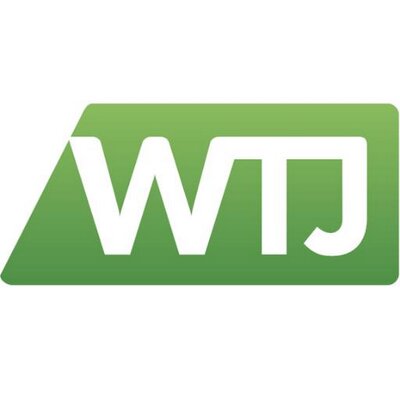 W.T.J.
Established in 1986, WTJ are one of the leading independent insurance brokers IN the UK. Operating from our head office in West Yorkshire, we pride ourselves on providing a professional yet personal service. Customers are assigned a designated contact from one of our 50+ staff members, ensuring they receive a consistent service and a policy to suit their requirements. Our independence allows us to work without constraints in an ever-changing market. This is vital if we are to continue to put our customers first. After all, we recognise that customers are the most important part of our business.