Advertising & Sponsorship Opportunities
Exhibitors looking to maximise their return from the show should consider booking one or more of the (limited availability) promotional opportunities alongside their exhibition stand booking ...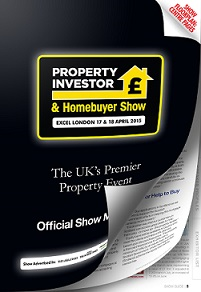 1) ADVERTISE IN THE SHOW MAGAZINE
The official show magazine is rightly regarded
as essential reading for investors and property professionals alike.
In addition to the thousands distributed at the
show an electronic version of this publication will
be delivered to the `in box` of 100,000+ property investors/trade professionals across the UK and abroad.
To view a recent edition
click here
.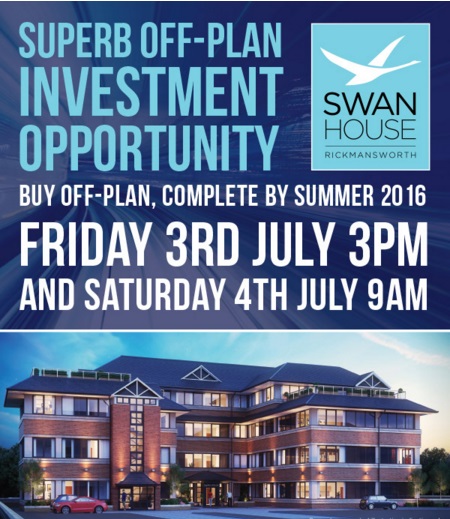 2) BESPOKE EMAIL BROADCAST

Property Investor Media maintains a relationship
with 45,000+ of the UK's most active investors. In addition to being property investors they hold portfolios that increasingly include Student
lternatives plus a variety non-property assets.
Put simply all have a serious interest in relevant investment messages AND the funds to invest. This data is collected via a media value spend typically worth around £200k (per show) and captures some
of the most active investors in the UK market today.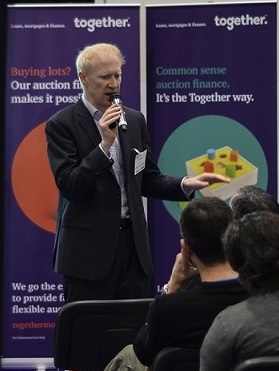 3) SEMINAR SPONSORSHIP

The 6 seminar theatres at the show (3 open areas
in the main hall 3 closed rooms on the 1st floor) will seat approximately 3000 visitors and these visitors provide a captive audience for your brand.
Option 1: Produce and provide us with 2 x roll up banners per theatre.
Option 2: Hang your branded banner in a theatre.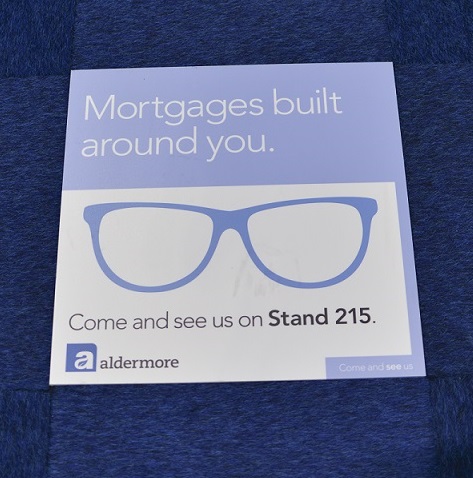 4) BRANDED CARPET TILES

Position your brand stand (and location) right
under the noses and feet! of our show visitors.
You control the design - we handle the installation.

There are a maximum of 3 packages (of 5 tiles) available depending upon your stand location.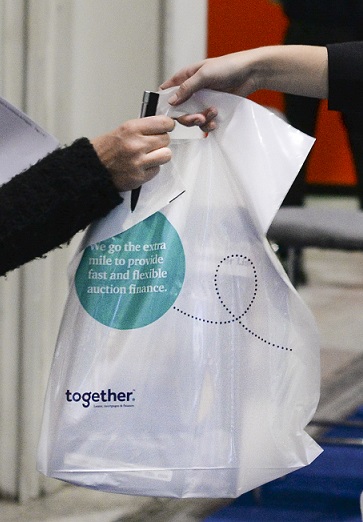 5) SPONSOR THE OFFICIAL SHOW BAG

Would you like to have thousands of 'mini posters' moving around the exhibition hall advertising your brand?

Every visitor to the show is handed the official show bag (containing the official show magazine and
floor plan). One side of this displays the show name and sponsor logos.
The other side is available for a sponsor to use as required.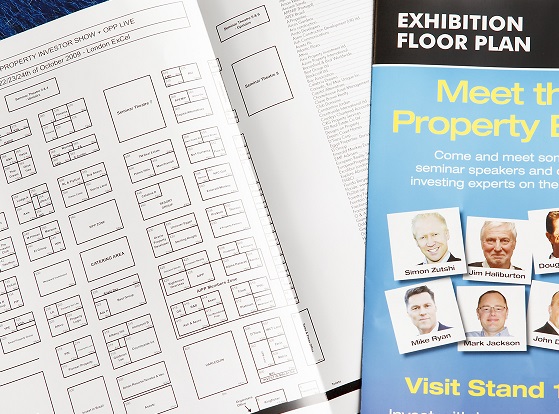 6) SPONSOR THE FLOOR PLAN

Without doubt the most referred to document
you will see within the exhibition hall is the floor
plan - a map that helps visitors to navigate their
way around the hall.

Advertisers can promote their brand on the front or reverse cover (or both).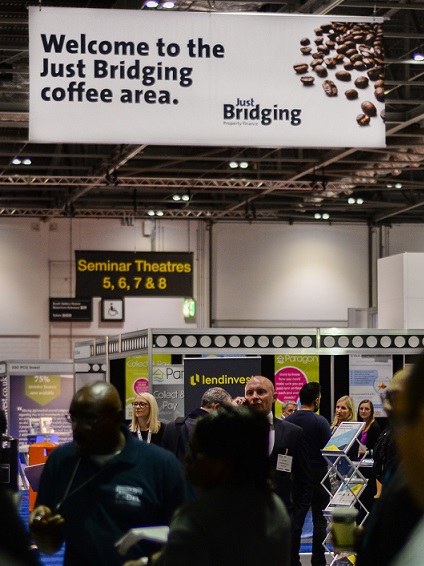 7) SPONSOR THE CATERING AREA

The catering area sits at the heart of the show
and provides the highest visitor traffic area
within the hall.

As such it offers the ideal location within
which to raise your brand profile.

In addition to a large hanging banner, position
your literature in the area or consider branded
T-shirts for the catering area staff!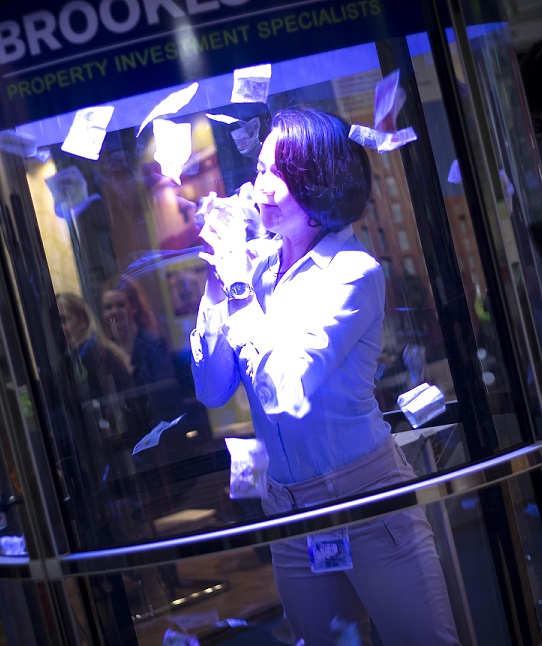 8) OR IF YOU'D LIKE SOMETHING DIFFERENT
Talk to us about a bespoke item or constructing a package of elements tailored to meet your specific business needs.
To discuss the options and availability, contact our sales team NOW.
Call: +44 (0)20 8877 0610
Email: enquiries@propertyinvestor.co.uk