Lending and Finance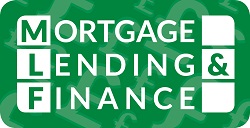 Experienced and novice investors will be able to discuss a range of Buy-to-Let purchase, remortgage, bridging and refurbishment loans from a selection of the UK's leading 'High Street' brands, specialist lenders and brokers.
Peer to Peer finance options - a hot topic at recent events – will also be represented via a selection of Crowdfunding specialists in the hall. With this burgeoning sector now FCA regulated its popularity is set to grow further.
The list includes ...

Together
When you've found the ideal property to renovate and sell or add to your portfolio, Together go the extra mile to provide fast and flexible short-term finance. All our decisions are made by people, not computers, and they have the experience and expertise to find the right solution, often making in principle decisions the same day. Able to finance many types of properties. Stand 120.

LendInvest
LendInvest are re-inventing the mortgage. They aim to change the concept of a mortgage - from how to get one, to how mortgages are funded.
Getting a mortgage in the UK can be a slow process. It is a process that is full of bureaucracy and paperwork - and sometimes a bank's lending criteria doesn't seem to make a lot of sense.
Aldermore Bank
Aldermore are buy to let specialists, offering mortgages for new and experienced buy to let landlords. So whether an investor is just starting out, looking to expand a portfolio, or remortgaging - Aldermore is the right place to start.
They offer a full range of variable and fixed rate Buy to Let mortgages with a personal service that's second to none.

Shawbrook Bank
Shawbrook's range of products has been designed specifically for UK professional investors that are looking for short or longer term funding against a range of residential, mixed use and commercial property assets.
They understand just how important it is for investors to partner with a lender that can deliver competitive pricing alongside quick execution.

Mortgages for Business
Mortgages for Business has earned a reputation for helping landlords get the finance they need to successfully grow their portfolios. Independent and whole of market, we specialise in sourcing funding solutions for residential, mixed-use and commercial property.
Meet our team at stand 358.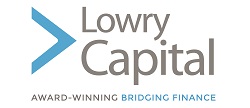 Lowry Capital
Lowry Capital is an award winning bespoke lender of short term property finance for property investors. As a principal lender we lend our own money and make our own lending decisions, we lend throughout England, Scotland and Wales. Loans form £25,000-£2 million. Funding is typically used for a range of purposes. Stand 252.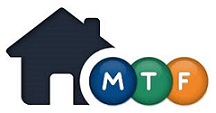 MT Finance
MT Finance offer transparent, affordable, bridging finance loans on a 'Non Status' basis - that means they don't require evidence of trading history, accounts, or proof of income.
Providing both 1st and 2nd charge loans, their underwriting process has been streamlined to bring cases to a close as quickly as possible and with minimum fuss - often in as little as 72 hours.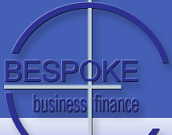 Bespoke Business Finance
The returns on residential properties currently offer attractive opportunities for investment, particularly when viewed against the difficulties many prospective purchasers are having in raising deposits and mortgages in order to buy property outright.
Kingswood Associates
Kingswood Associates is fully impartial and has specialised in sourcing and arranging Property Development Finance, Buy to Let mortgages and Commercial finance since 1997. They are not tied in with any specific lenders, meaning they are in the best position to offer genuinely impartial advice. Their role is to find the best deal possible for each client.
Wellesley Finance Plc
Wellesley Finance is a principal lender of bridging and development finance throughout England and Wales. They lend to experienced business borrowers, whose loans are secured upon tangible assets such as residential or commercial property. They specialise in providing short term finance which can be used for property purchase, refurbishment, extensions, conversions, new-build development and even to provide a post development sales facility.

Nova Financial
Nova Financial is an independent & privately owned Buy to Let property and financial advisory company. Being independent is very important to our clients and to us because it means we can objectively source the right investments from the market to specifically suit your needs.

Crowd With Us
The London property market has generally been out of reach for the average person, Crowd with Us offer an innovative way for almost everyone to invest in London Property . Whatever your circumstance, whether you are looking to get your foot on the ladder or if you want to increase the size of your portfolio, crowd with us and invest in London's competitive property market. Crowd with Us buy properties with you and other Crowd with Us investors and you share any potential profit from the sale proceeds. As well as this, the crowd receive 100% of the rental profit after running costs.