Invest North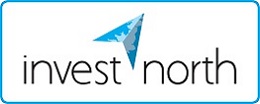 While Greater London and the South East has experienced a surge in both nominal prices and rental rates over the last couple of years, recent reports from RICS, the major lenders and estate agents confirm the ripple effect across the rest of the country is very much in evidence. In fact London rental growth is being outpaced by several parts of the UK - with the Northern regions leading the way. With this pattern set to continue throughout 2017, it comes as no surprise to learn that so many South East-based investors are planning to … Invest North!
Show exhibitors who will provide a broad selection of top quality investments in the North of England (and Scotland!) include...

Barrows & Forrester
B&F is a boutique investment consultancy. By offering services that are specifically tailored to the needs of their discerning client base, their primary goal is to match the right investments with the right people
With over 40 years combined experience in the property investment market, they are a highly knowledgeable team of professionals who work hard to secure the best opportunities in key locations.

Knight Knox
X1 Media City … is to be the largest residential development in the North West, with over 1,036 apartments. The development features Studios, 1, 2 & 3-bed apartments - plus penthouses. Prices from 94,950.
Situated perfectly between Salford and Manchester, Adelphi Wharf has an enviable location. This new build development features 580 apartments in total, with luxurious 1, 2 and 3 bed apartments, plus a range of studios & townhouses. Prices from £94,995.

Sequre Property Investment
High Returns in Liverpool - 2 beds - £102,000...
Typical of the high quality projects handled by Sequre Property Investment, this development is located in Liverpool's historic Baltic Triangle (the creative quarter).
In addition, Sequre are handling a selection of great investment deals in Manchester, Salford Quays and Stoke on Trent. Speak to the Sequre team.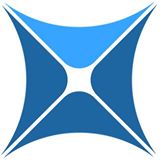 Capulet Enterprises
Capulat was founded by a team of property professionals with extensive experience in sourcing high yielding investment properties in the North East of England. They offer low risk investments with a minimum yield of 8%. They focus on modernised properties located in areas of high rental demand - close to schools, hospitals and universities.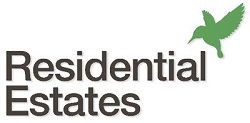 Residential Estates
A UK founded property services group operating a dynamic estate agency, investment, asset management and construction model. Their mandate is to deliver levels of customer care well above prevailing benchmarks, in a rapid and result oriented fashion which adheres to the regulatory framework now governing the property market. At the forthcoming show they will present a unique proposition.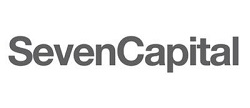 Seven Capital
A leading regeneration specialist who are currently undertaking more than 2.3million sq ft of development in the residential sector. Scheme locations stretch from the South East, through the Midlands and up to the North East. They have been pioneers in rejuvenating city living and investment in the apartment market and have provided some of the country's landmark residential offerings.

Emerging Property
Emerging Property are the Exclusive Master Agents for several hand-picked property investments, providing individuals with secure, flexible and high yielding opportunities across a diverse range of sectors. They provide proven developments that deliver a hassle free income for investors, with professional local companies responsible for all aspects of property management.

Flambard Williams
Providing solutions for both the investor and the home buyer. FW's goal is to supply investors with quarterly revenue streams and home buyers with their dream home. Bespoke client solutions are provided by their network of property developers. They fully understand that each client is unique, with each individual having their own property-specific goals and requirements.
Open House
Clients of OHPI rend to be private investors and companies looking to maximise their returns from the UK property market. Using your own money to fund the purchase and refurbishment removes any 'developer profit' found in finished properties and boosts your return significantly. OHPI source attractive real estate investment opportunities for their clients.